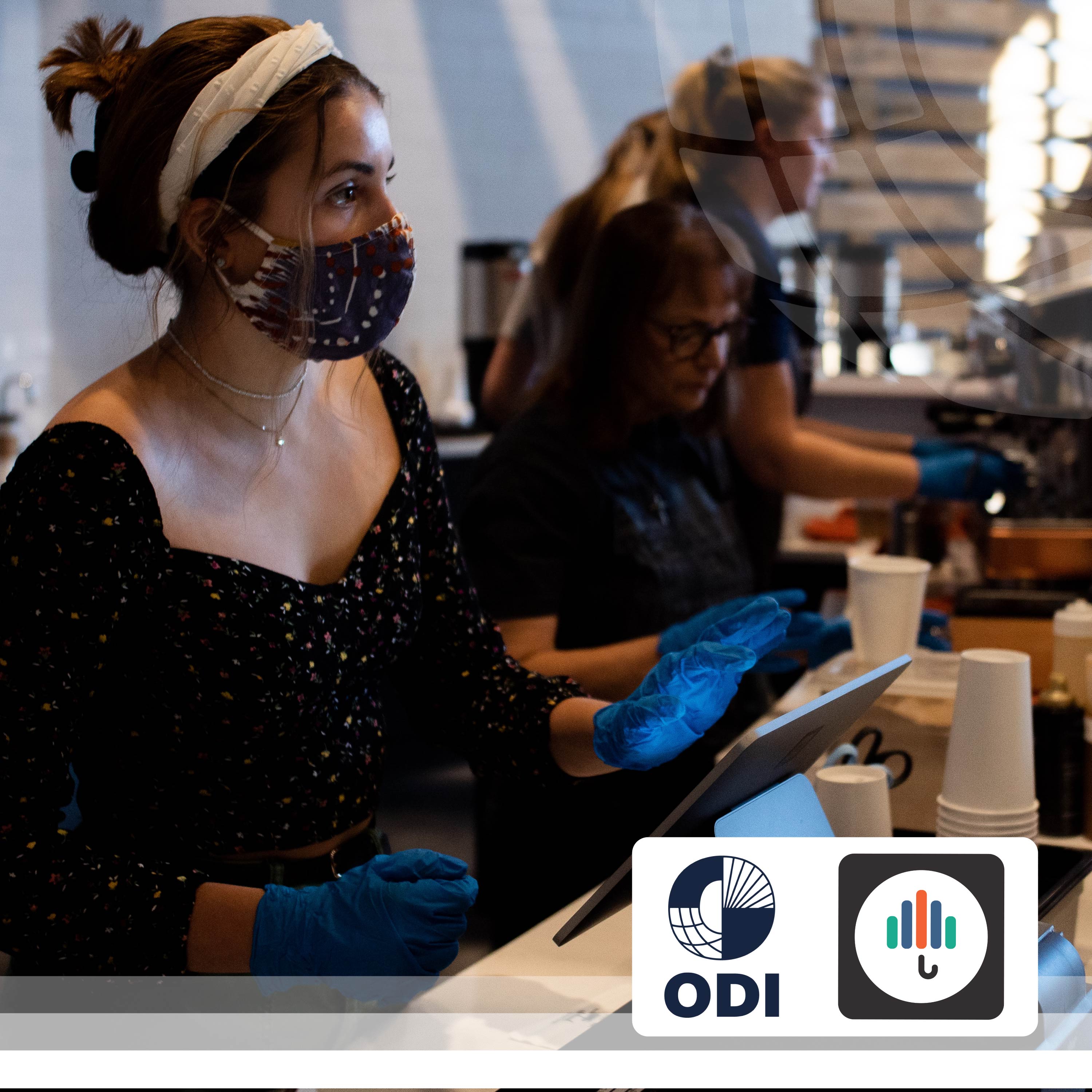 In the months of June and July, the Social Protection Podcast is hosting a special series in partnership with ODI and GIZ. Across six episodes, our guest host Francesca Bastagli, Director of the Equity and Social Policy programme and Principal Research Fellow at ODI, will moderate conversations around the guiding question: "Covid-19: a turning point for social protection?".
These six episodes are part of an ODI research project, funded by GIZ, on the emerging evidence and learning from social protection measures adopted in the early months, and within the first year, of the onset of the Covid-19 crisis. It asks how effective have social protection responses to Covid-19 to date been, especially for some of those hardest hit, including refugees, women, informal workers and people living in urban areas? What policy features enabled or hindered adequate crisis response? And, while many of the measures are temporary, what potential opportunities and risks do they present for strengthening social protection in the long term?
The ODI-GIZ study covers six thematic areas, each with an accompanying paper. Each week of this podcast special series, Francesca will be joined by the lead author of one of the papers, along with an expert discussant.
The Covid-19 pandemic has aggravated many gender inequalities, with women more likely to experience job and livelihood losses than men, taking on the lion's share of the increase in unpaid care work, and facing heightened risks of gender-based violence and exploitation due to lockdown measures and financial strain.
How have social protection measures taken since the onset of Covid-19 fared in providing adequate support to women negatively affected by the crisis? Does the emerging evidence point to initiatives taken to date undermining or supporting gender equality? What policy lessons are emerging to help ensure social protection and crisis response are gender-responsive moving forward?
This episode was inspired by the ODI-GIZ project thematic paper "Have social protection responses to Covid-19 undermined or supported gender equality? Emerging lessons from a gender perspective" by Rebecca Holmes and Abigail Hunt (2021).
Our guests this week are:
Rebecca Holmes, Research Associate, ODI and Deputy Team Lead, SPACE
Hoodah Abrahams-Fayker, National Advocacy Manager, Black Sash (South Africa)
Episode links
Social protection, women's and girls' empowerment and gender equality | odi.org
Strengthening Gender Equality and Social Inclusion (GESI) During the Implementation of Social Protection Responses to COVID-19
Gender and Social Protection in the COVID-19 Economic Recovery: Opportunities and Challenges
Webinar recording - Taking stock at the one-year mark: social protection during COVID-19 and beyond